Joseph D. Taylor, CPA
Chairman, Board of Managers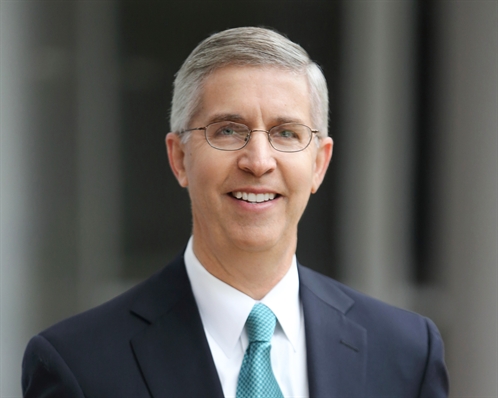 Oklahoma State University
Joseph D. Taylor, CPA
Chairman, Board of Managers
With over 35 years of experience as a CPA, Joe delivers a full complement of business advisory and tax planning expertise to our clients, with special emphasis in the areas of business formation and structural planning, business reorganizations, business buy/sell structuring, estate and gift tax planning, business valuation, business plan development, and more.
In addition to being the lead business advisor for clients in real estate, oil and gas, professional services, financial services, and technology industries, Joe continues to have significant impact on the healthcare industry. He is nationally recognized for his contributions to the field and for facilitating integration activities, joint venturing and other strategic initiatives. Additionally, he serves as an expert witness in business litigation cases, particularly those involving valuation, compensation and damage assessment studies. Joe also is very involved in business strategic planning initiatives for his clients, including facilitating their board and senior leadership retreats.
A graduate of Oklahoma State University, Joe began his career at Ernst & Young, LP, where he worked over ten years and was a senior manager in the tax division. He then joined a Fort Worth-based CPA firm, where he served as the lead advisor on a wide range of clients and developed and built a highly successful healthcare consulting division within the firm.
As Chairman of the Board of Managers at JTaylor, Joe embraces his leadership role in the firm while continuing to serve a large number of business clients including corporations, partnerships, limited liability companies and other business entities. Joe has been actively involved, past and present, in the following civic organizations:
President, Board of Directors, Senior Citizens Services of Tarrant County

Treasurer, Senior Citizens Services of Tarrant County

Member, Advisory Cabinet for Senior Citizens Services of Tarrant County

Chairman, IRS Liaison Committee, Fort Worth Chapter of the Texas Society of Certified Public Accountants

Member, IRS District Director Practitioner Liaison Committee

Chairman, Finance Council, St. Bartholomew Catholic Church

President, Reveille Toastmasters, Toastmasters International

Member, American Institute of Certified Public Accountants

Member, Medical Group Management Association

Member, Texas Society of Certified Public Accountants

Member, Fort Worth Chapter of Texas Society of Certified Public Accountants
Joe Taylor will be honored as a distinguished alumni by Oklahoma State University's School of Accounting as a recipient of the 2021 Wilton T. Anderson Hall of Fame and Awards in April 2021.