PE & Health Care Investments: How Has COVID-19 Impacted Deal Flow?
04.05.22
JTaylor's Arielle Schmeck, CPA/ABV, CM&AA, was recently published in the American Health Law Association's Health Law Connections magazine. The article explores PE healthcare deal activity pre- and post-emergence of COVID in the United States and key drivers in PE health care investment throughout this time period. Entering 2020, private equity investment in health care service was happening at a record-setting pace. By mid-March 2020, activity came to a halt as COVID-19 forced businesses to close and created significant economic uncertainty. However, despite the lull in deal activity during the early months of the pandemic, PE investment quickly picked up in late 2020 and continued through 2021 as market conditions created a perfect storm for deal activity. To read the full article, click here or download the pdf document from this web page.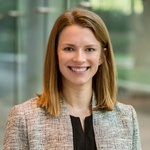 Arielle Schmeck, CPA/ABV, CM & AA is a Senior Manager - Consulting Services at JTaylor. She joined the firm in 2016 and provides consulting and valuation services. Arielle's fields of expertise include transaction advisory, due diligence related to mergers and acquisitions, and business valuations. Clients served by Arielle in the healthcare industry include large multi-hospital health systems, national physician management companies, free-standing cancer clinics, ambulatory surgery centers, and physician practices.
Arielle is a graduate of Texas Christian University, with a Bachelor of Business Administration and a Masters of Accountancy. Prior to joining JTaylor, Arielle worked in the Audit Practice at Ernst & Young.